Best Residential Fencing in the Manawatu!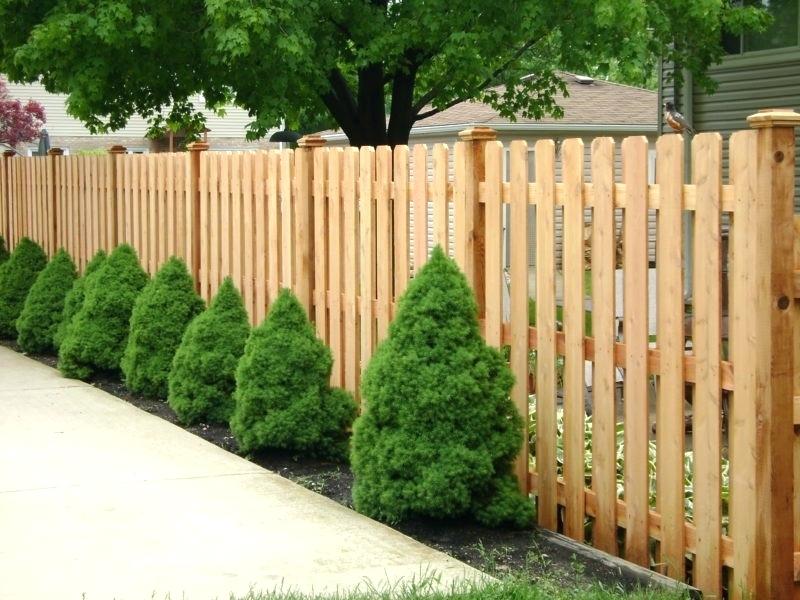 Saying that we provide the Best Residential Fencing in the Manawatu, may sound a little bold, but we back it up everyday! Making the decision to surround your property with a fence that will give you privacy and a feeling of security for your whole family, is a big decision. Who you choose as your fencing contractor, is also a big decision! Fencing Palmerston North has been providing custom built fences and decks in Palmerston North, and the Manawatu region, for almost 20 years! We have the training, experience, and expertise to build you the best custom fence, or deck around! And our custom built fences and decks won't break the bank. We try our best to use quality products, and keep our prices affordable. Any wrought iron or privacy fence built by Fencing Palmerston North will add value to your home as well as curb appeal. There is much to consider when making the decision to invest in a fence. Don't take the decision lightly! Call the professionals at Fencing Palmerston North, and we'll do our Best Residential Roofing job for you!
Why Do You Need A Fence?
There is typically a specific reason a homeowner is interested in installing a new fence:
For Safety and Security – Peace of mind is important. Keeping children and pets confined within a property provides that peace of mind as well as actually security. Protection from vehicles, animals, and people. Fencing Palmerston North Security Fencing helps protect your children and pets.
Curb Appeal and Property Value – A well constructed and designed fence can increase the value of your home.  When beautifully crafted by Fencing Palmerston North, the appearance of your home dramatically changes for the better.
Privacy Fencing – Because privacy is an important part of our lifestyle, choosing or designing the proper privacy fence is important to one's sense of security. You can choose to partially or completely shield yourself from the outside world.
Your Taste in Fences
When you know the look you want, personalizing the look and feel of your fence can be difficult. Take a look around your neighborhood to get good ideas. Browse through social media. Only you can tell us exactly what you want. Don't forget to take into consideration your homes architectural style when choosing a fence type and design. We offer a wide array of fence styles for you to choose from and will provide complete customized work. Our fence consultants can help you design the fence of your dreams that best compliments your house.
Consider Your Budget
It's important to discuss budget when planning to install a fence. Wrought Iron fencing is beautiful and immaculate but will cost substantially more than, say, a chain link fence. Regarding quality, we only provide the highest quality fencing products. If you chose to purchase your own, remember that the cheapest is not always the smartest. Having one of our Fencing Palmerston North professionals explain the economics involved can help. Our consultations are always free of charge. Factor in the Manawatu weather and maintenance when choosing the right fence.
Basic Choices in Choosing a Fence
Regardless of your tastes, your reasons for installing a fence or the style you would like, there are three basic materials used to build fences—wood, metal, and PVC or vinyl. Each has different advantages, comes in a wide variety of styles and provides a distinctive look.
Fencing Palmerston North, Fencing You Can Depend On
We know how important it is to have a fence you can depend on to function properly year after year. At Fencing Palmerston North, you will find exactly what you're looking for. We offer free, no-hassle, no-obligation quotes to begin with. But after your quality-built fence goes through its final inspection by one of our fencing experts, we offer a 5-year craftsmanship warranty. Should anything go wrong with how we built and installed your fence, we will be out to fix it immediately.
We specialize in:
Wrought Iron Fence
Chain Link Fence
Ornamental Aluminum Fence
Wood Fence
Vinyl Fence
Pool Enclosures
Wire and Rail
and so much more
Contact a Fencing Palmerston North Specialist
At Fencing Palmerston North we have made a Commitment to Top Quality Product and Exceptional Customer Service since our inception almost 20 years ago. We offer a complete Customer Experience from your initial consultation to custom fabrication and a timely installation. We make your decision easy; we'll cover every detail from dimensions to aesthetics with your free design consultation. Your complete satisfaction is our goal. You can contact us today.